12 Gauge Muzzle Blast Rounds
These 12 Gauge Rounds were carefully developed by Lamperd Less Lethal in conjunction with Lambton College under a grant from the Canadian government's SONAMI research program.  The purpose of this research was to test new methods for the concentration of Lamperd's OC pepper formula for effectiveness and safety.
See attached PDF file for full details

Model No. PT 730-12    Type:  12 ga Short Range Blast OC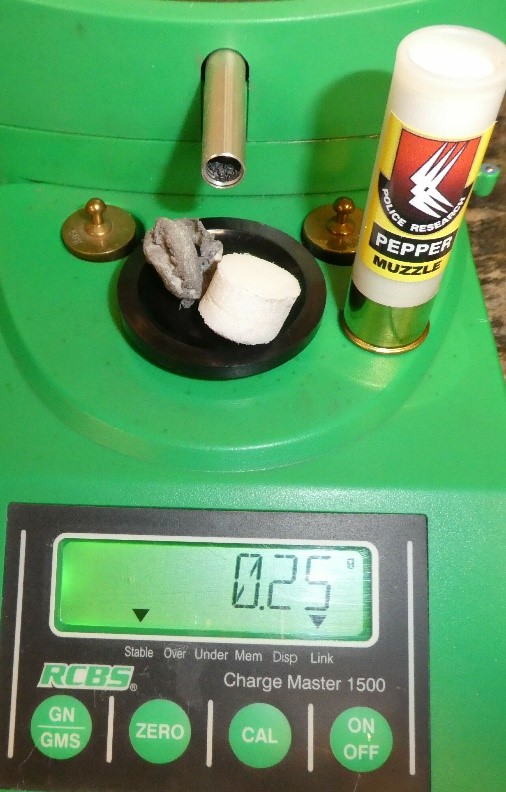 The Lamperd 12 ga Muzzle Blast Round uses only 0.25 gram of packing material. To our knowledge, this is the lightest and safest round of its type on the market.
Physical & Operations 
Description: Cartridge 12 ga Short Range Blast OC
Model Number: PT 730-12
Type: MUZZLE BLAST
Cartridge Material: 12 ga Shot Gun Shell
Projectile Material: Lamperd OLEORESIN CAPSICM Organic Formula (OC Weight 6 grams) 
Overall Weight: 12 grams +/- 0.5 grams
Overall Height: 2.75 inches