Description
Rapid Reload Pepper Splatter Device for Police in Public Order Roles
Unlike Common Pepper Sprays, Very Difficult to Avoid.
Reloads in Seconds, Very Economical Option for Crowd Control.
The Pepper Splatter Device is easily carried on a Molle vest. One Molle vest can accommodate up to 4 Pepper Splatter holsters. Photo has one installed (black) and one laying on top (brown).        
Can shoot 80 times or more in a range of 3 to 12 feet.   
Rapidly Reloadable and features clear bottom to view reserve level.
Triger pump action with no high pressure components.
Lamperd Less Lethal has developed this Pepper Splatter Device as a superior alternative to common pepper spray devices which shoot a straight line stream that can be avoided. Our Pepper Splatter Device disburses a large pattern of powerful but harmless pepper compound from 3 to 12 feet away which the target person cannot simply duck or dodge. This can give police a versatile option for close range use in public order and crowd control operations. This product was developed as a complement to our longer range Pepper Spray Backpack System.
This trigger pumped device can deliver 80 to 100 bursts and is rapidly reloadable in a matter of seconds. The bottom of the 4oz container is clear to allow a view of how much pepper formula remains. There is no high pressure component to this product for safety and simplicity of shipment. Specially formulated pepper solution and key product components are made by Lamperd Less Lethal at our manufacturing facility in Sarnia, Ontario for timely order fulfillment.
Pepper Splatter has the ability to fire at any angle and even deliver 3 bursts from completely upside down.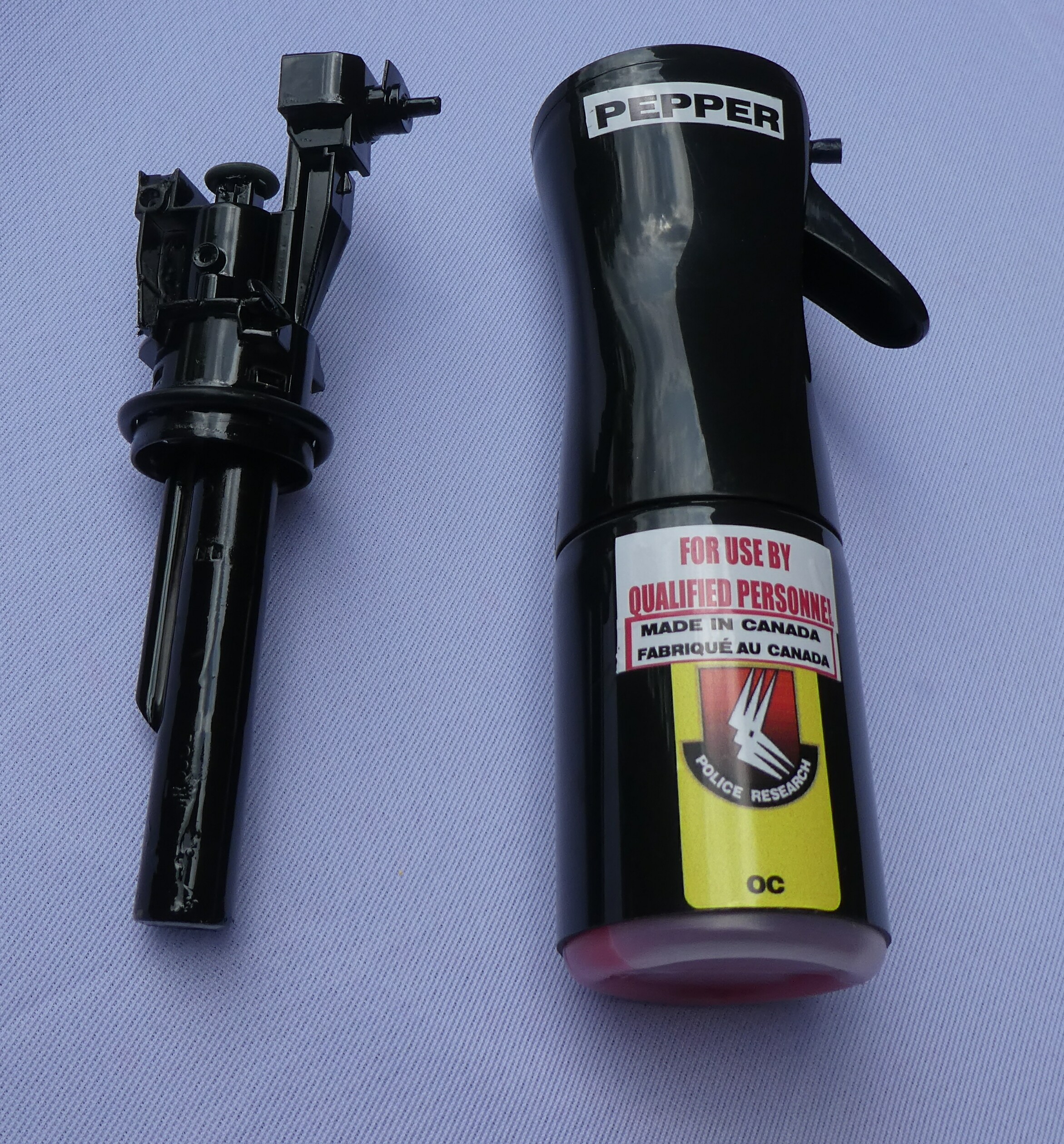 A convenient belt holster is also available. NOTE: 4oz Refill Kits are available with Inert (no pepper) solution for training purposes. 
The color of the Pepper Splatter Device can be ordered in all white, all black or a white and black option per the user's preference.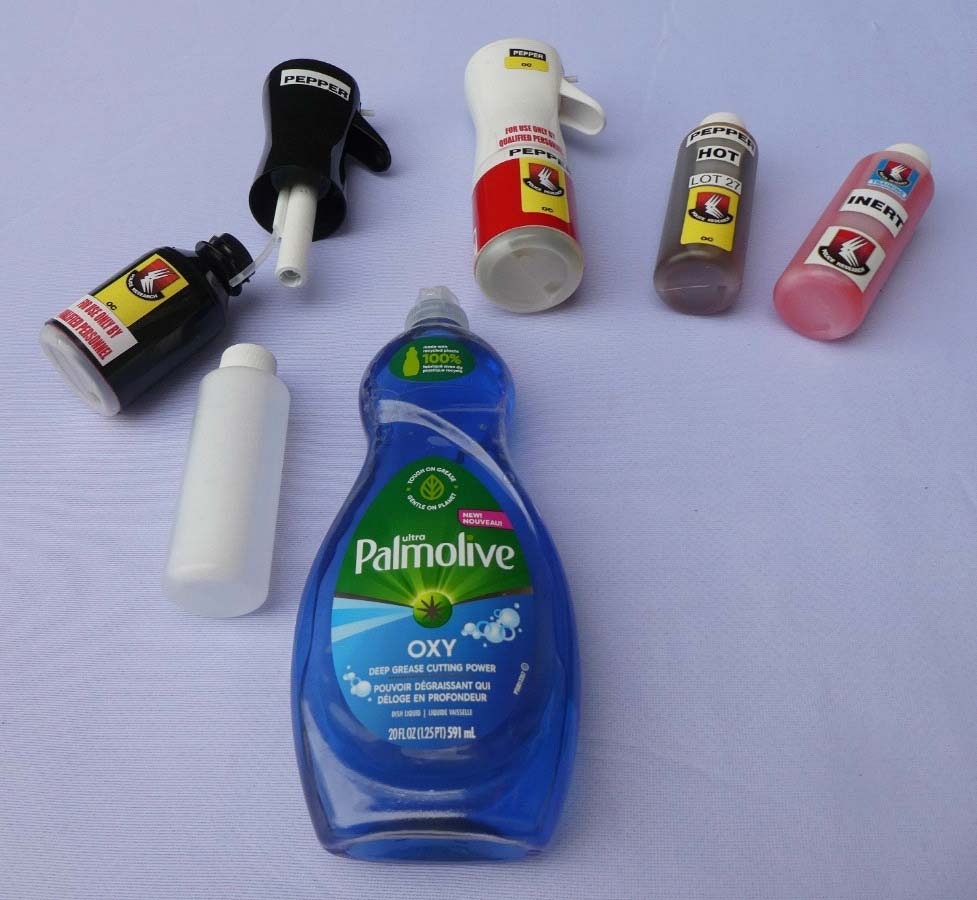 This photo shows how easy it is to clean and reload with either pepper compound or an inert (no pepper) solution for training purposes.
Instructor and basic level training under the LLLI OC Pepper/Splatter unit is now available through VP of Training and Operations for LLLI – Ed Bogats, Jr. PhD  MPM  FBINA  222nd Session –  (412) 855-7964 or email bullitt67@verizon.net.
---
US Distributorship Announcement for the New Lamperd Less Lethal OC Pepper Splatter Device
EJC Security Services, Inc. in Pittsburgh PA will be the US point of
contact for the new Lamperd Less Lethal OC Splatter device. All US
orders will be filled and shipped from our Pittsburgh, PA location in
order to fill requests as quickly as possible. We are also pleased to
announce a new Instructor Certification program for the new OC Pepper
Splatter Units.
Training can be conducted on ground at your facility or through distance
learning, whichever is most convenient for your agency. We are very
excited to add this new dimension to our superlative line of less lethal
products. We are also looking for dealers in the US to assist in our
global marketing project. Please contact Ed Bogats, Jr.  PhD, MPM,
FBINA  222nd Session at (412) 855-7964 or via email at
buliit67@verizon.net.