Description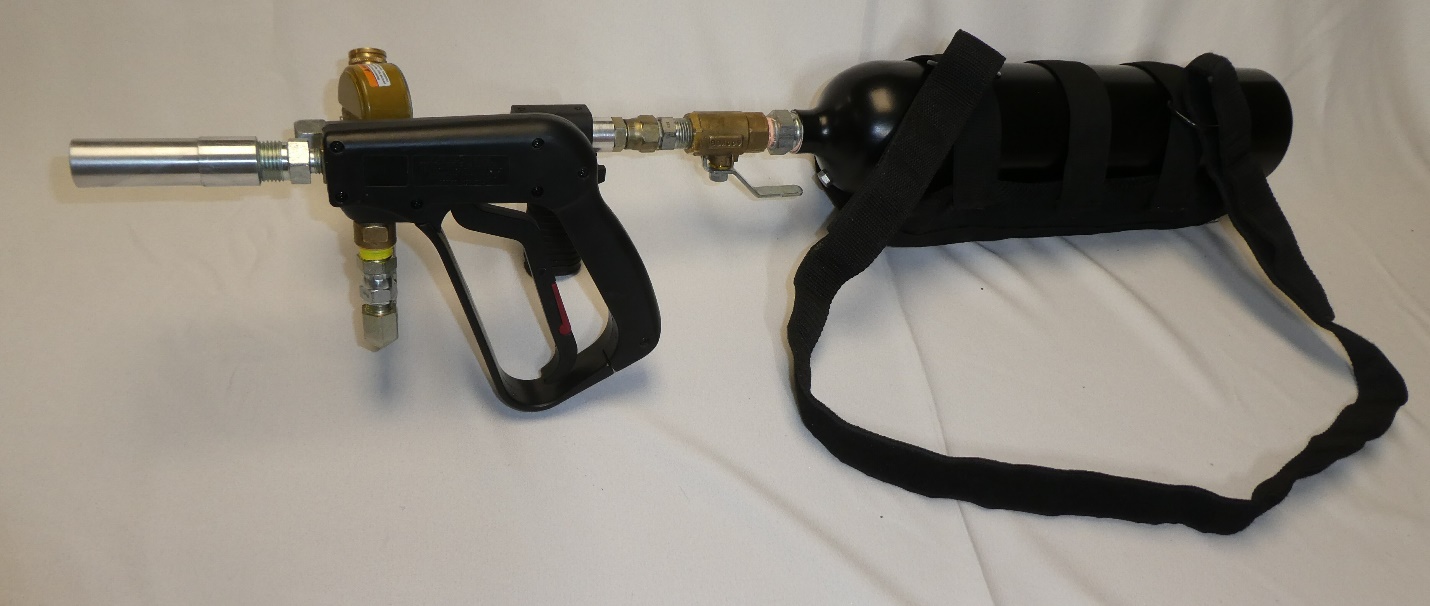 Above photo shows the Lamperd Pepper Power Stream Device with available shoulder harness.
Lamperd Less Lethal has developed the Pepper Power Stream Device as a versatile option for law enforcement officers to ward off multiple rioters or other unruly persons. This device uses only a water based pneumatic pressure system that employs no explosive components. Because of the pneumatic design no special export permits are required to ship this product internationally.
This device is set up to deliver a strong OC pepper stream when the trigger is pulled. Reserve capacity of the system will allow for about 40 pepper stream bursts. The OC pepper stream is delivered with significant force at 300 psi for an effective range of 25 feet to reach and repel multiple targets. Reloading is simple operation. The OC pepper compound is very irritating but non-toxic. Clean-up is easy with just plain water.
Tank Capacity: ½ Gallon / Overall Length: 28 inches / Total Weight: 6lbs.